Live Fast This Holiday Season
Posted on 30 November 2017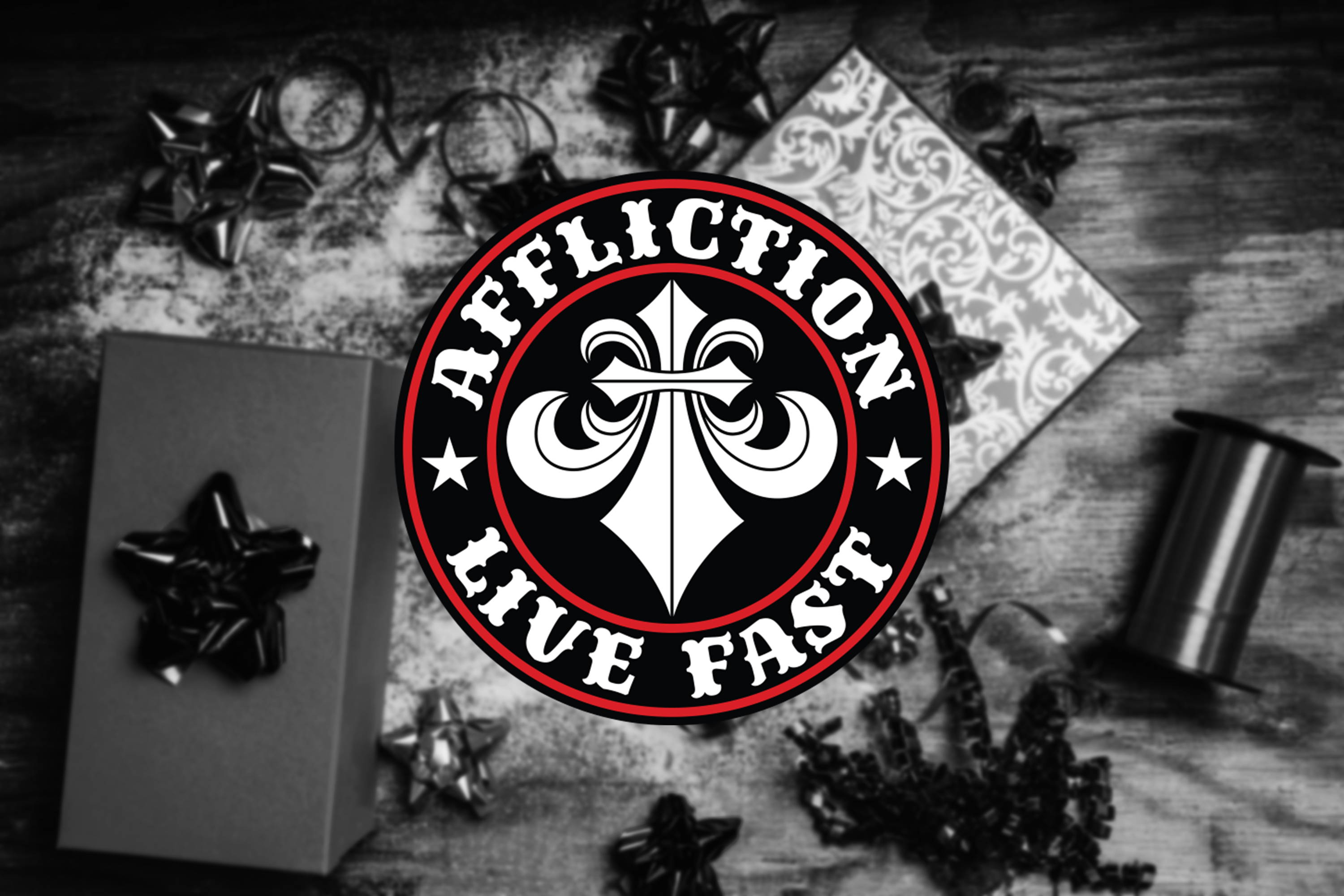 'Tis the season, and we're kicking into gear with our biggest deals of the year. Shop both his or hers through our huge selection of AFFLICTION clothing with to die for prices.
As always, check out our
New Arrivals
, including styles from FREEDOM DEFENDER, AFFLICTION SPORT, AMERICAN CUSTOMS, CHRIS KYLE FROG FOUNDATION, and more.
With so many options, why don't you try taking a chance with one of our
MYSTERY BAGS
!
If you're still unsure of what to get them, you can always play it safe with an
AFFLICTION online Gift Card
. Gift cards are only available to use online, not at retail stores or events. 
{{#products.length}}
Related Products
{{/products.length}} {{#products}}
{{title}}
{{/products}}
{{#collections}}
{{title}}
{{/collections}}