MIKE SIMS - SOUTHWEST REGIONAL SALES MANAGER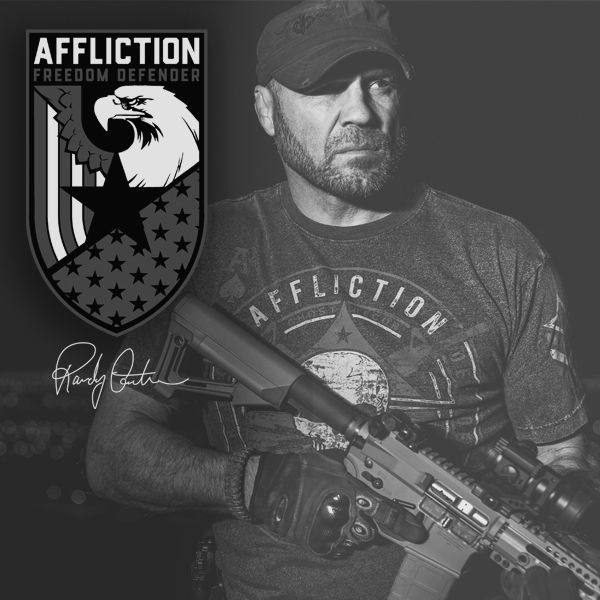 FREEDOM DEFENDER BY AFFLICTION
THE AFFLICTION FREEDOM DEFENDER COLLECTION IS INSPIRED FROM AND A TRIBUTE TO THE BRAVE MEN AND WOMEN THAT FIGHT TO PROTECT OUR AMERICAN FREEDOMS. THESE BRAVE HEROES SACRIFICE TO UPHOLD OUR NATION'S MILITARY DOCTRINE AND PROTECT THE AMERICAN WAY OF LIFE. THROUGH A KEY PARTNERSHIP WITH RANDY COUTURE AND THE XTREME COUTURE GI FOUNDATION, A 501(C)(3) NON-PROFIT ORGANIZATION, A PORTION OF THE PROCEEDS FROM SALES OF THIS COLLECTION WILL BE CONTRIBUTED TO SUPPORT THOSE WOUNDED IN ACTION AND THEIR FAMILIES. 
 
XTREME COUTURE GI FOUNDATION
XTREME COUTURE GI FOUNDATION IS A 501(C)(3) NON PROFIT CORPORATION FOUNDED BY RANDY COUTURE IN 2009 TO HONOR THE VETERANS OF AMERICA'S ARMED FORCES. THE FOUNDATION WAS ESPECIALLY FORMED TO RAISE MONEY AND AWARENESS FOR THOSE WOUNDED IN ACTION AND THEIR FAMILIES.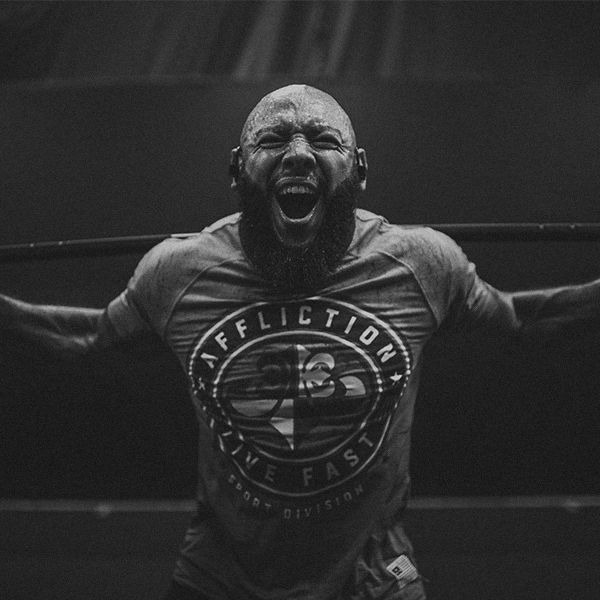 AFFLICTION SPORT
THE AFFLICTION SPORT COLLECTION IS INSPIRED FOR THOSE WHO ARE WILLING TO ENDURE PAIN AND SUFFERING TO PUSH THE LIMITS OS WHAT IS POSSIBLE. WITH BRAND AMBASSADORS AND PROMINENT INFLUENCERS, THIS PRODUCT LINE IS SOARING. OUR SPORT COLLECTION APPEALS TO A WIDE DEMOGRAPHIC INCLUDING MEN AND WOMEN, CELEBRITIES, SPORTS ATHLETES AND WEEKEND WARRIORS.
JOSE LUIS SANCHEZ IS ONE AMBASSADOR WHO HAS REALLY PROMOTED THE LINE WELL AND HIS PUBLICITY IS INCREASING AROUND THE WORLD DAILY. FINISHING THE 2017 BOSTON MARATHON WHILE HOLDING AN AMERICAN FLAG DURING THE ENTIRE RACE, HE HAS SKYROCKETED HIS VISIBILITY AND IN TURN THE AFFLICTION BRAND VISIBILITY TO NEW HEIGHTS. HE REMAINS HUMBLE AS ALWAYS AND WE ARE PROUD TO HAVE HIM BE A PART OF THIS. 
CREATIVE ASSETS INCLUDING JOSE AND OTHERS WILL ALSO BE AVAILABLE FOR AUTHORIZED USE, TO ASSIST WITH PROMOTIONS, EVENTS, ETC.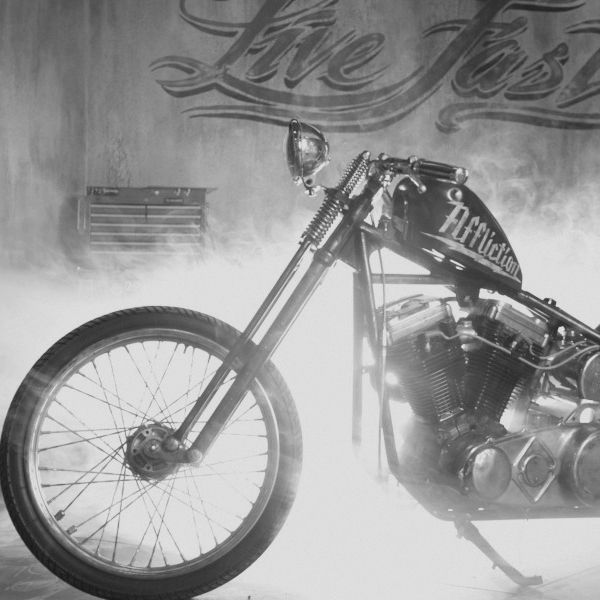 AMERICAN CUSTOMS BY AFFLICTION
MOTO-INSPIRED WORKS OF ART COMBINED WITH ELEMENTS OF AMERICANA CULTURE PROVIDE THE INSPIRATION THAT IS INFUSED INTO EACH ITEM OF THE AMERICAN CUSTOMS COLLECTION. YOU WILL FIND HAND PAINTED ARTWORK MIXED WITH HAND STITCHED ACCENTS, OILED WASHES AND DISTRESSED TREATMENTS PAIRED WITH THE SOFTEST AVAILABLE FABRICS TO CREATE TRULY UNIQUE GARMENTS.
LIVE FAST IS A MOTTO WE LIVE BY AND EVERY STYLE THAT WE CREATE REFLECTS JUST THAT.
CURRENT INITIATIVES
click below to see all brand collections